Description
Want A Good Quality Surf Cap
At A Fair Dinkum Price?
Hanging out to hit the waves?
Or just want to have fun in the water
But want to make sure you're protected?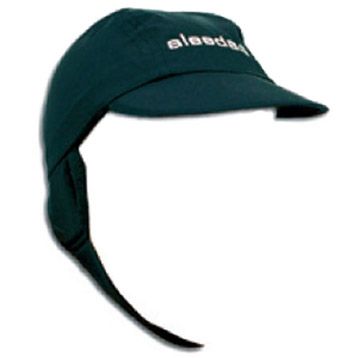 Why Aleeda?
AT The Surf Guru we're dedicated to bringing you the best quality and value for money products we can find for every product category that we sell.
We know that you take your sport seriously and you don't want waste your money on overpriced, over-hyped products or products that simply don't work or won't last.
That's why it's taken us quite a while to select a wetsuit manufacturer that we can recommend.
At last we've found one!
Aleeda are an Australian company, based at Burleigh Heads, who've been making wetsuits and lycra tops since the 1960's.
They're a company who've gone the distance, just like their wetsuits! They're deeply involved not only in Surfing, Bodyboarding, Kite and Sail, but also with Surf Life Saving and Rescue and Emergency Services, Paddling disciplines, Surf Schools and Triathlons.
Aleeda sell a lot to surf schools and other people like that really give their gear a hammering. They're on and off many times a day and they don't always get looked after terribly well. They often just get thrown in a heap and don't get rinsed and generally get trashed. But they keep coming back for more so they must be getting good value for money.
Aleeda don't waste heaps of money on sponsorship, they just make great performance wetsuits and rashies at affordable prices. You're the one who reaps the benefits. You're not paying for the name.
So here's what it comes down to
With Aleeda you'll get gear that's excellent quality and won't cost you the earth.
You'll get gear that's going to go the distance!
---
Please excuse the use of a non-professional model above. I had to use some old fart who kept hanging around (me – while I still had brown hair).
Did You Know?
Most of us forget about protecting our ears!

According to Kelley Pagliai Redbord, MD,and C. William Hanke, MD's (http://www.skincancer.org) recent study of 2,785 patients, the ears were the third most frequent location for basal cell carcinomas.
More than 90% of all skin cancers are caused by UV radiation. While skin cancer can occur anywhere on the body, it most commonly occurs on sun-exposed areas such as the ears where sunscreen is often not applied at all.
Every year, in Australia:
skin cancers account for around 80% of all newly diagnosed cancers
between 95 and 99% of skin cancers are caused by exposure to the sun
GPs have over 1 million patient consultations per year for skin cancer.(http://www.cancer.org.au)
Don't get Sunburnt Ears or Skin Cancer!!
The Aleeda Surf Cap has a tight weave that will give your ears a good coverage from the harsh Sun, Surf, and Wind. Compared to other Surf Caps and Hats which use mesh material that makes them stretch more than they should and offers less UV protection.
The Aleeda Surf Cap also has a wide peak, shading even the biggest nose.
It comes with adjustable Neoprene chin strap, which can easily be adjusted in the water plus a Velcro back strap, which not only adjusts to your size but also prevents flipping up the front beak in strong off shore days.
The large peak also helps run off the water after you duck dive so it doesn't get in and burn your eyes!
It has plenty of adjustment, ensuring you achieve the right fit. It doesn't come with bothersome buckles and is both functional and comfortable.
---
Need to Know More?
This surf cap is not only perfect if you're into surfing or body boarding
it's also great if you want to go kitesurfing, SUP, kayaking or in any water activities!
What Makes the Aleeda Surf Cap so awesome?
Made of breathable fabric, comfortable to wear
Do away with sunburn, it comes with UV Protection
Ear coverage, protects against Skin Cancer of the Ears
Fits most heads, with its one-size-fits-all sizing
Easy adjustment, with adjustable neoprene chinstrap & rear velcro
Shaped for maximum comfort, protect against the harsh conditions
Lightweight, you hardly know it's on